Two years ago, I went to my first few concerts in the Twin Cities – and my first few concerts in years. Then, a pandemic happened. It would be 22 months before I would go to another concert. Once I felt comfortable enough to be in a crowded room of strangers again, I tried my best to make up for lost time. One of the highlights from my time at WMCN was getting to write concert reviews in Fall 2019, but due to a busy schedule and course load, I was only able to write one this semester. I still wanted to commemorate some of the memorable experiences that I had at concerts this year, so here are some highlights from a semester of concerts filled with mouth bows, mosh pits, and musical rebukes of Toby Keith.
10. Finally getting to see a longtime favorite (Parker Millsap)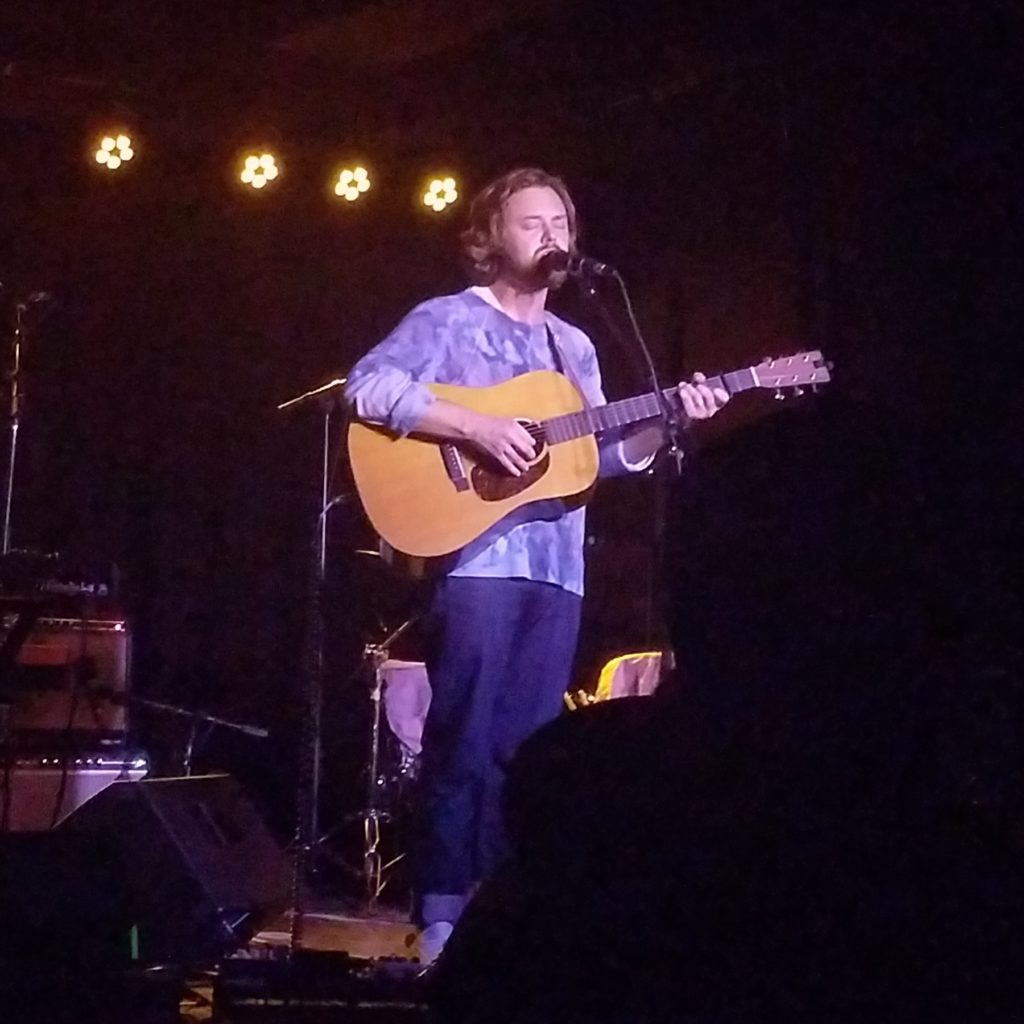 I've wanted to see Parker Millsap live for years, and in September, I got to do just that. While I don't love Millsap's latest projects as much as his earlier efforts, it was great to finally hear that expressive and dynamic voice in person! Naturally, his set mostly included tracks from his 2021 album Be Here Instead, but a personal highlight for me was getting to hear an acoustic performance of a track from his 2016 album The Very Last Day called "Heaven Sent", a song with lyrics and strong sense of storytelling that has always left me in awe. 
9. Taking in some of Nashville's best songwriting (Brandy Clark)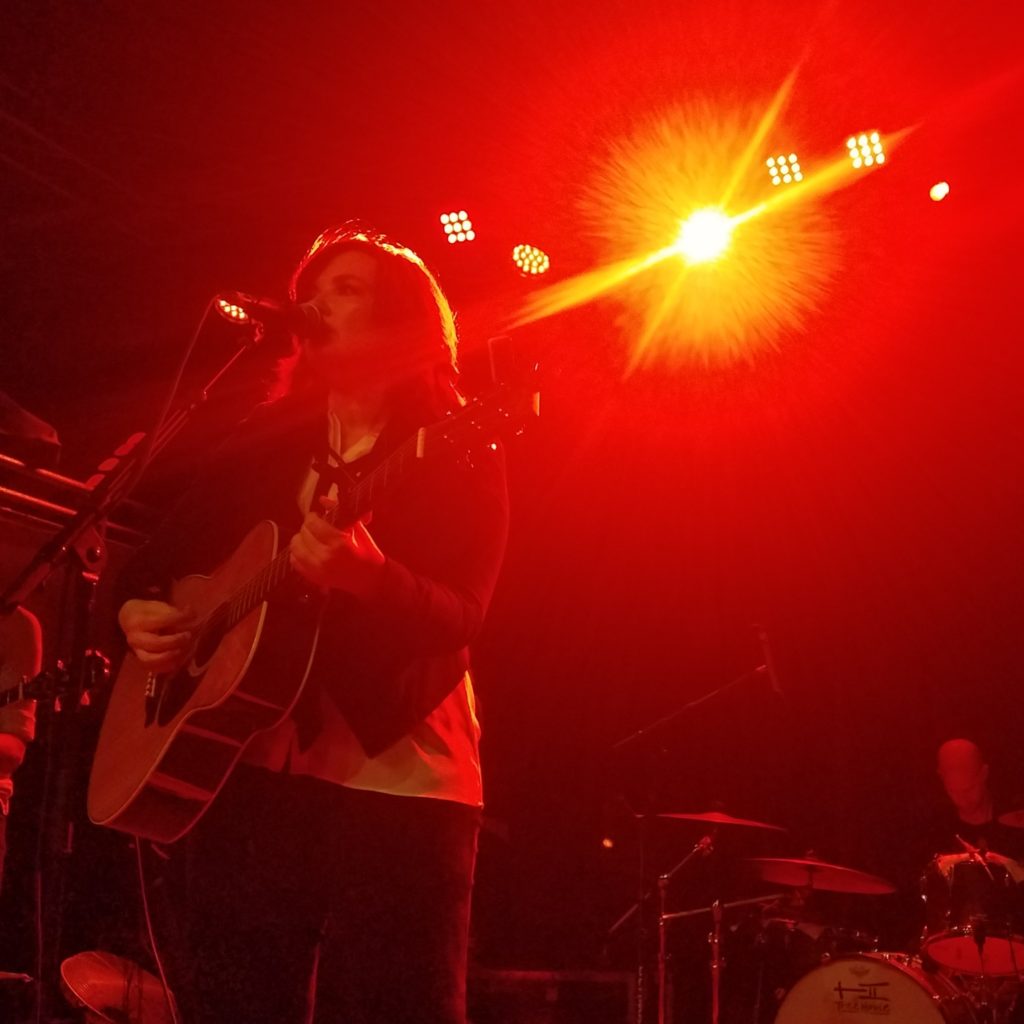 Before the pandemic, there were a few 2020 shows I was looking forward to that unfortunately got cancelled, and one of them was Brandy Clark. She's had a hand in writing hits for Miranda Lambert and the Band Perry among others, but her solo work is also great (You Life Is A Record was one of my favorite albums of 2020.) Each of her songs tell a well-crafted story, and there is a comforting quality to her performances. Songs about awful exes like "Long Walk" and "Daughter" were just fun and you could feel it in the audience, and sentimental songs like "Hold My Hand" were like a near-perfect musical embrace.
8. Seeing an artist live more than once for the first time (Jade Bird)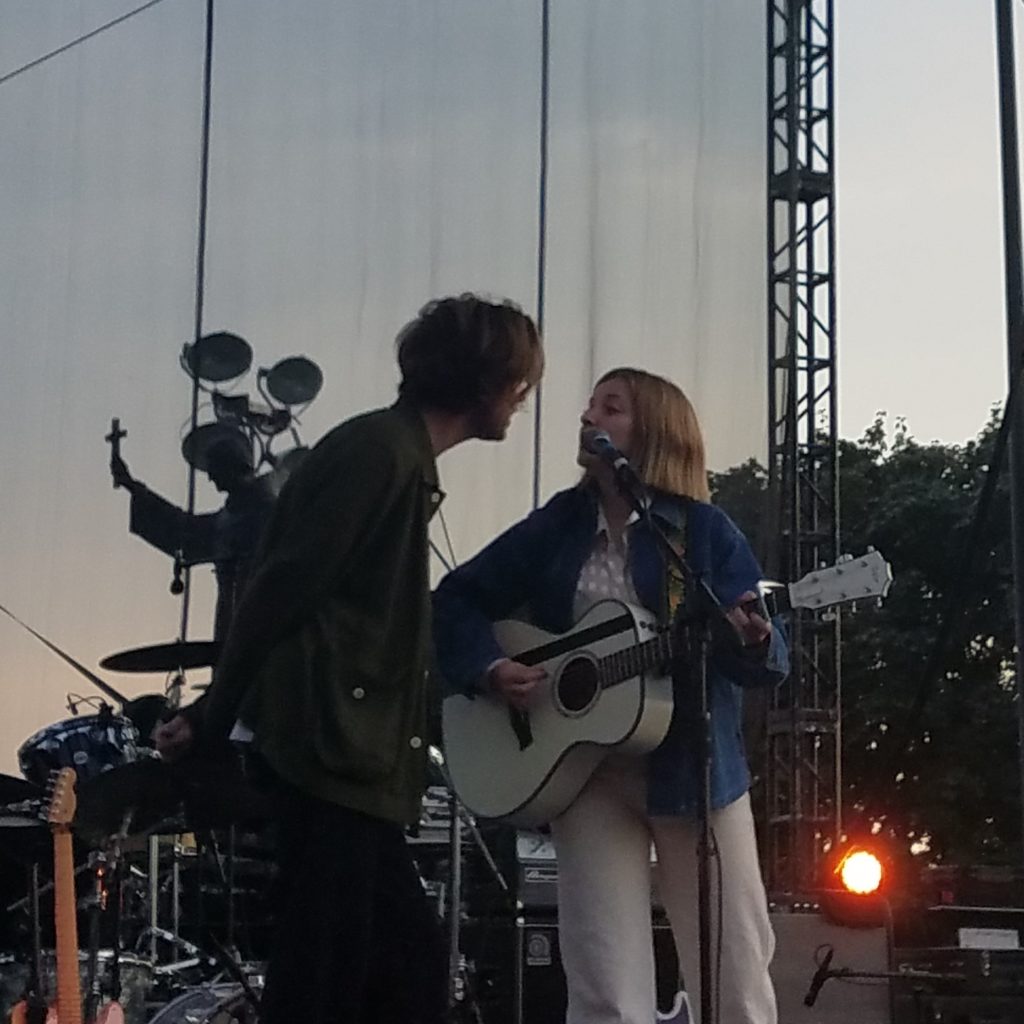 I had a great time when I saw Jade Bird at First Avenue in October 2019, so I naturally had to see her again at this year's Basilica Block Party. Since that First Avenue show, she released another album, Different Kinds of Light, and it was really cool to see her incorporate some of my favorite tracks from that album like "Candidate" and "Headstart" with older favorites like "Love Has All Been Done Before" and an intimate rendition of Gillian Welch's version of Radiohead's "Black Star" with her guitarist (and now fiancé) Luke Prosser. I'm very acquainted with seeing how artists evolve through albums, but this was the first time I got to see that evolution through a live set, which was just really cool to experience.   
7. Witnessing the momentum of a rising star (Zach Bryan)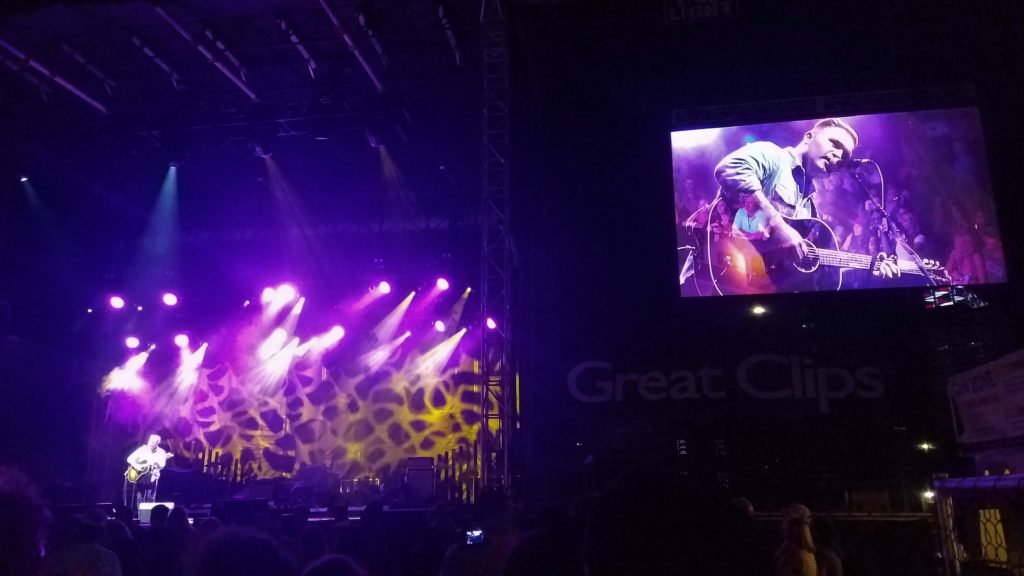 While Jade Bird was one of my reasons for going to the Basilica Block Party, Zach Bryan was the other. I had heard of Zach Bryan for a while, and I knew that he had a very passionate fanbase, but I had yet to really get into his music (most of his recordings have a sparse demo-like production that can be rough around the edges at times.) However, I was curious to see what all the fuss was about by seeing Bryan in concert. In a rare instance where he performed without his band, Bryan had the entire audience in the palm of his hand with just his voice and an acoustic guitar. I watched the audience as much as I did Bryan on stage during the entire set, and yeah, I get it now. Since that performance, Zach Bryan has finished his first headlining, sold-out tour after getting honorably discharged from the U.S. Navy, and is now gearing up for a new album – and I'm sure his star will only continue to rise in the new year.
6. Getting to experience, perhaps, the wildest country show I've ever been to (Amigo the Devil)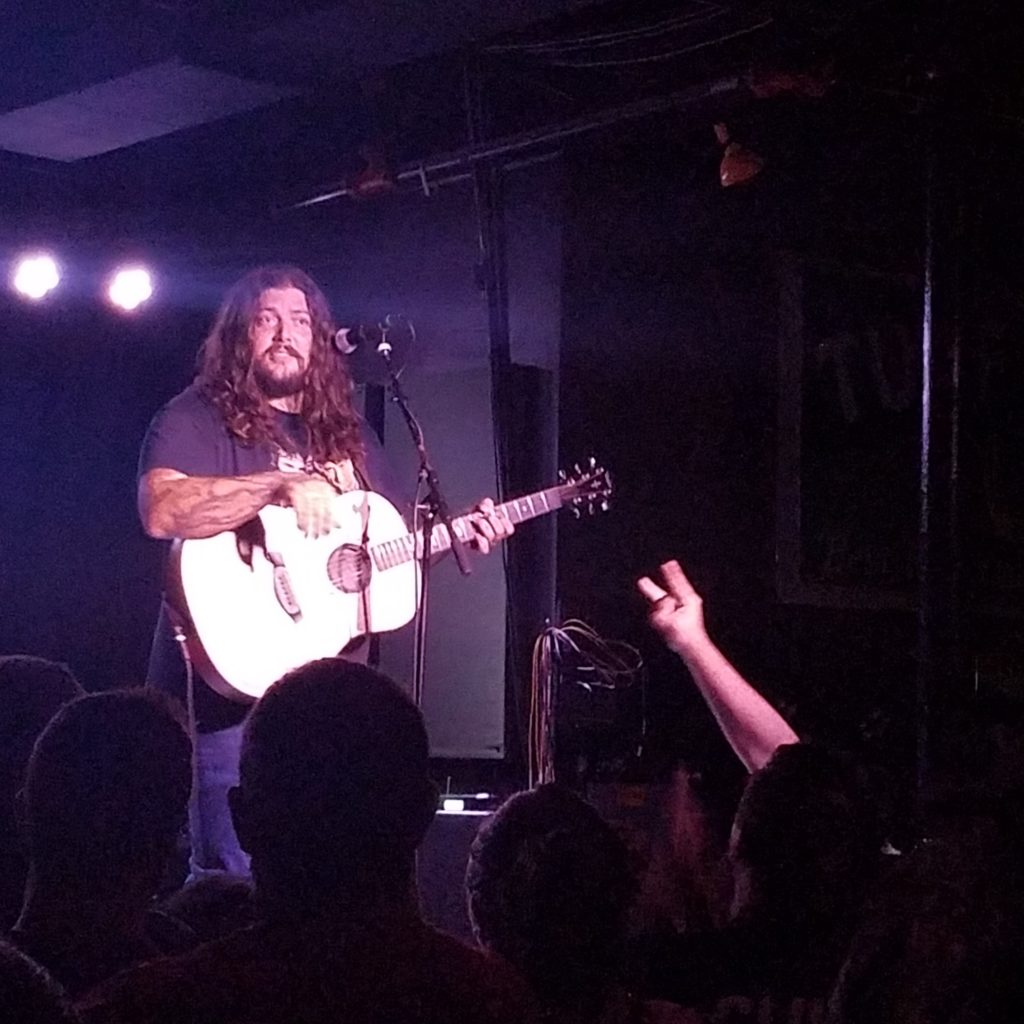 After listening to his 2021 album Born Against, I knew that Amigo the Devil would be a fun act to see live. However, I wasn't expecting wild performances before the headliner even stepped on stage. Stephanie Lambring was a solid first opener to get the room of the Turf Club warmed up, but the Tejon Street Corner Thieves were something else. The group did promise to get progressively more drunk throughout their set, but I wasn't expecting to witness a mosh pit form at a country music show and for one of its participants to slip onto the beer soaked floor right in front of me. If this was just the second opener, what was I to expect for the rest of the evening? For the main event, with an affable disposition and a Home Alone 2 t-shirt, Amigo the Devil charmed the audience with songs about hell, murder, and Jeffrey Dahmer (check out his music for more context – you won't regret it!) All in all, it was a fun and interesting show that more than exceeded my expectations. 
5. Having my first concert since the pandemic be with a headliner that puts on one hell of a show (American Aquarium)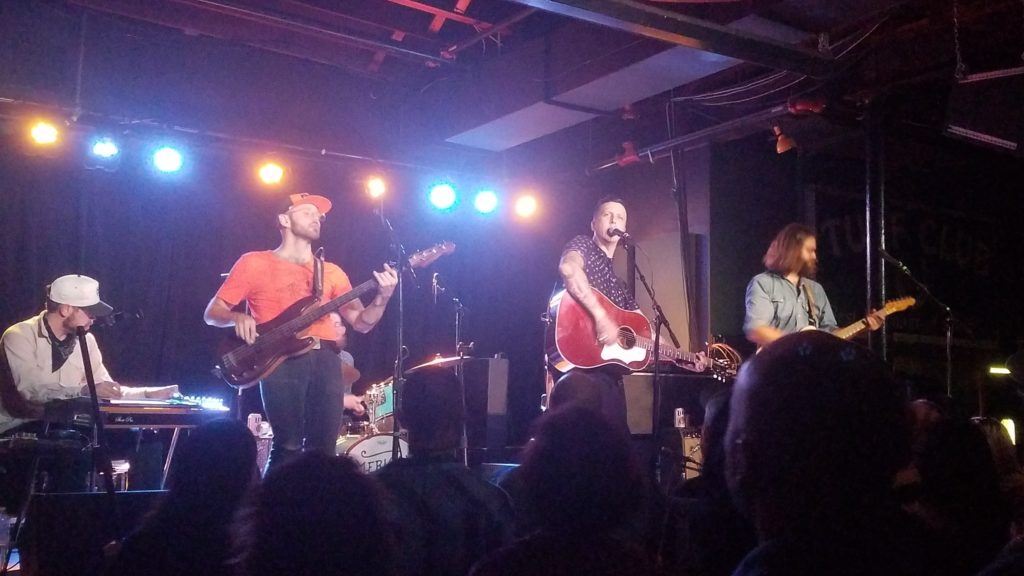 I can be a pretty sentimental person when I want to be, so I was very bent on choosing an act that I knew I would thoroughly enjoy for my first concert since the start of the pandemic, and that ended up being North Carolina band American Aquarium. This was the only concert I actually got to review this semester, so you can read that for my full thoughts of the show, but I will say that I am very happy that they were my first concert in 22 months. I found myself comparing all the other shows I went to this semester to the American Aquarium show – from the way that frontman BJ Barham would interact with the audience, the ratio of performance to talking in between songs, and how all of that influences the experience of a show and what I personally enjoy getting out of a concert. I remember someone standing next to me at the show telling me beforehand that they had seen American Aquarium live multiple times and that they always put on a great show, and now having seen them live myself, I can only wholeheartedly agree. 
4. And having the opener for that first show become one of my favorite new artists (Adeem the Artist)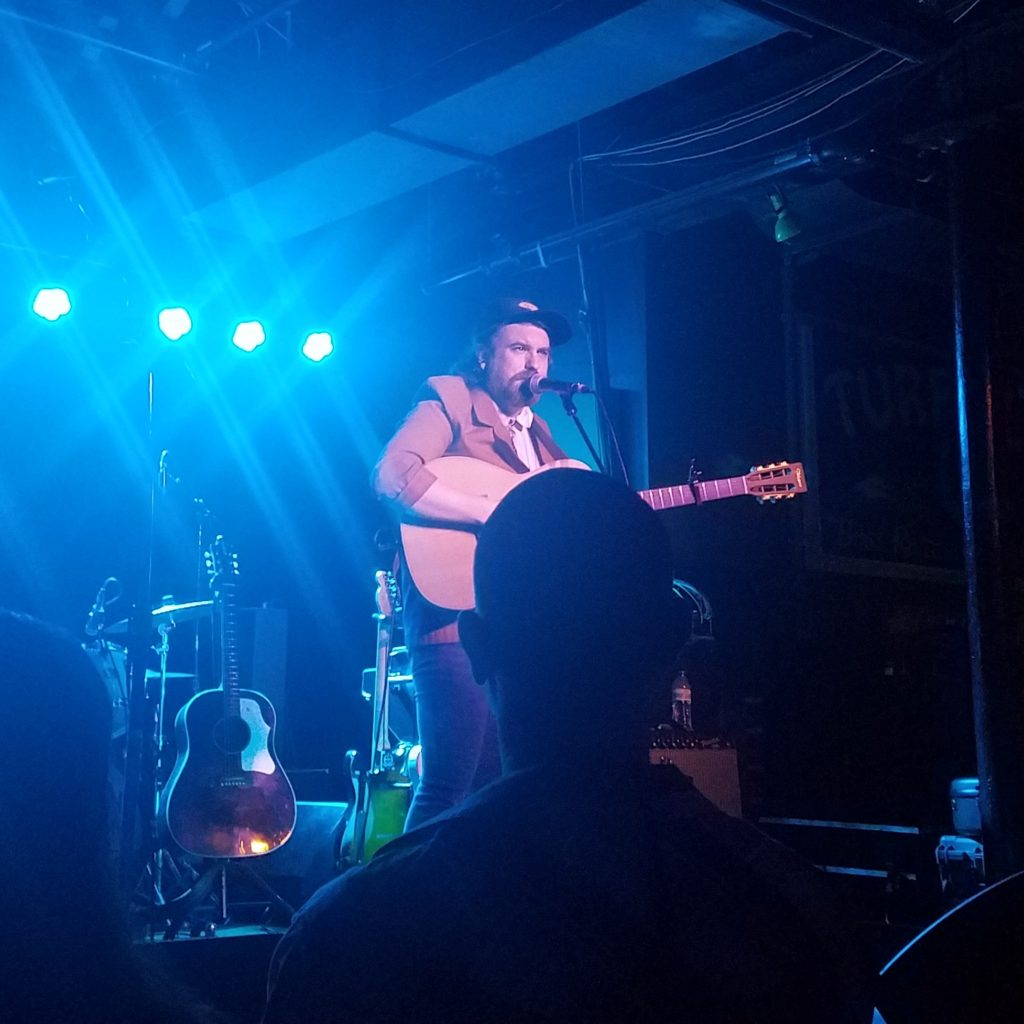 One of the reasons that first concert was as memorable as it was had to do with its opening act: Adeem the Artist. I was first introduced to Adeem the Artist through YouTube music critic Mark Grondin (aka Spectrum Pulse) and his 2021 mid-year album roundup. I had made note to listen to Cast Iron Pansexual at some point, but by early September, I still hadn't yet. However, a day or two before the American Aquarium show, I finally got around to it so I would know of the opener's material beforehand. I was quickly impressed by Cast Iron Pansexual after the first couple of listens, especially the criticism of Toby Keith's "Courtesy of the Red, White and Blue" in "I Wish You Would've Been a Cowboy", and even more so after seeing them live. Most in the Turf Club audience that night weren't familiar with Adeem the Artist, but many likely walked away from that show as a fan (again, you can see my full review of the show for more thoughts on Adeem the Artist.)
3. Topping off an already great show with "Will the Circle Be Unbroken" (Amythyst Kiah)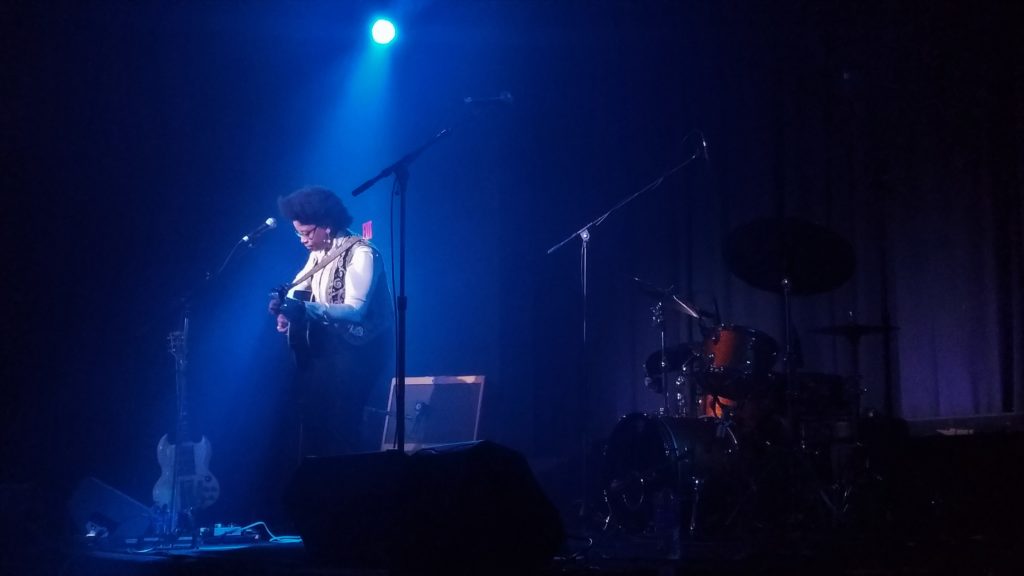 I was introduced to Amythyst Kiah through Our Native Daughters, a group that is comprised of Kiah, Rhiannon Giddens, Allison Russell, and Leyla McCalla. One of the standout songs from their 2019 album, Songs of Our Native Daughters, was "Black Myself", which was written by Kiah and nominated for a Grammy for Best American Roots Song. Earlier in 2021, Kiah released her own version of "Black Myself", which would appear on her album Wary + Strange. The album is an expressive and impressive showcase of great vocals and musicality, so naturally, I had to try to catch her performance at the Parkway Theater. That musicality was evident in Kiah's set, but the cherry on top for me was her choosing to end her encore with the country and gospel staple "Will the Circle Be Unbroken", which concluded all the shows that Kiah participated in while in East Tennessee State University's Bluegrass, Old-Time, and Country Music Studies program. It was a simple crowd-pleaser that only underscored Kiah's clear appreciation and knowledge of the music she makes and plays.
2. Having the headliner pull me into an impromptu photo with strangers (Arlo McKinley)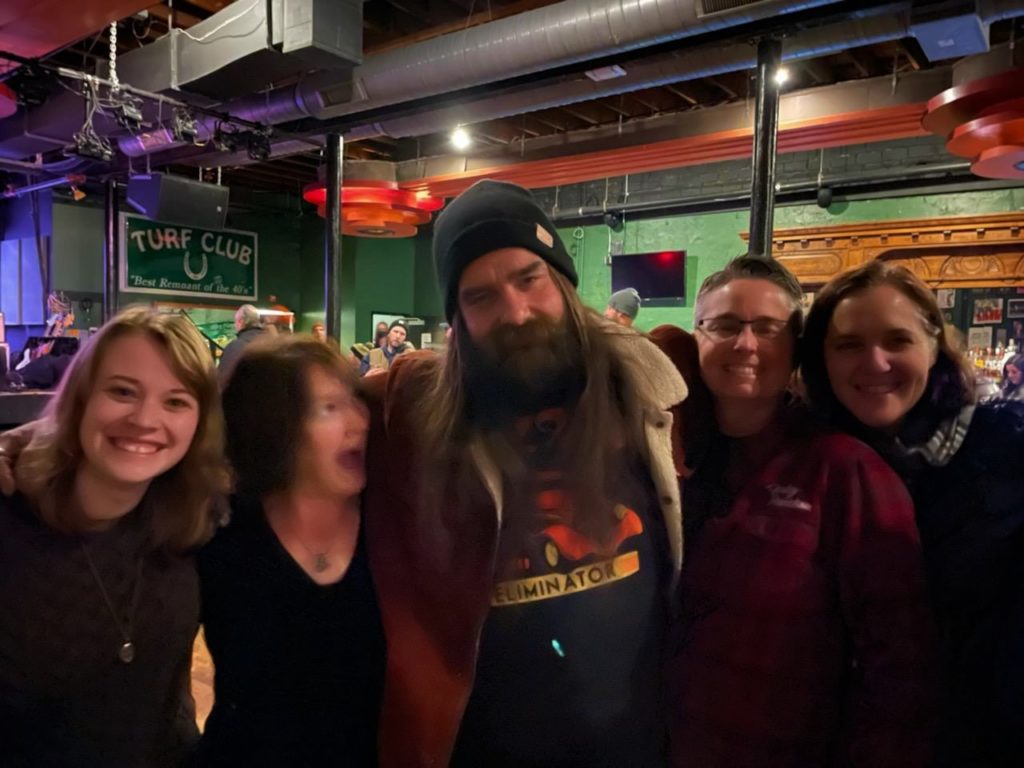 The last concert that I attended this semester was an interesting one. For one, it was during a winter storm warning. I had to really be determined to go to this show while trudging through unshoveled snow to get to the bus that would take me to the Turf Club. It was also right after the last day of classes, so I was already a little worn out without factoring in all the snow. After I got to the venue, I saw the headliner, Arlo McKinley, casually walking through the venue, taking pictures with any fans that asked for one. Personally, I have way too much social anxiety to ever ask for one of those kinds of pictures myself, but I can't exactly say no when the artist, more or less, pulls me into one of them, which is exactly what happened.
At each of the shows that I saw at the Turf Club this semester, I would grab one of the stools placed against the wall and pretty much stay there through the whole show – not right in front of the stage but still pretty close. There's always people that take over the stools next to me, and sometimes, I would make simple small talk with them. At this show, I amusingly watched as someone from the group next to me tried to get McKinley to take a picture with them. However, when McKinley did make his way over to the group, I wasn't expecting him to look right at me and wave me over to join the group photo. Through getting these, mostly blurry, pictures sent to me, I became more acquainted with this nice group of strangers (which included members of local bands Rebel Queens and Suzy Plays Guitar) and also gained more respect for McKinley going into the show. The show itself was pretty solid, but this particular moment beforehand was enough to make the experience memorable.
1. And, lastly, hearing the sophisticated stylings of whistles, yodels, and a whole lot of mouth bow (Nick Shoulders)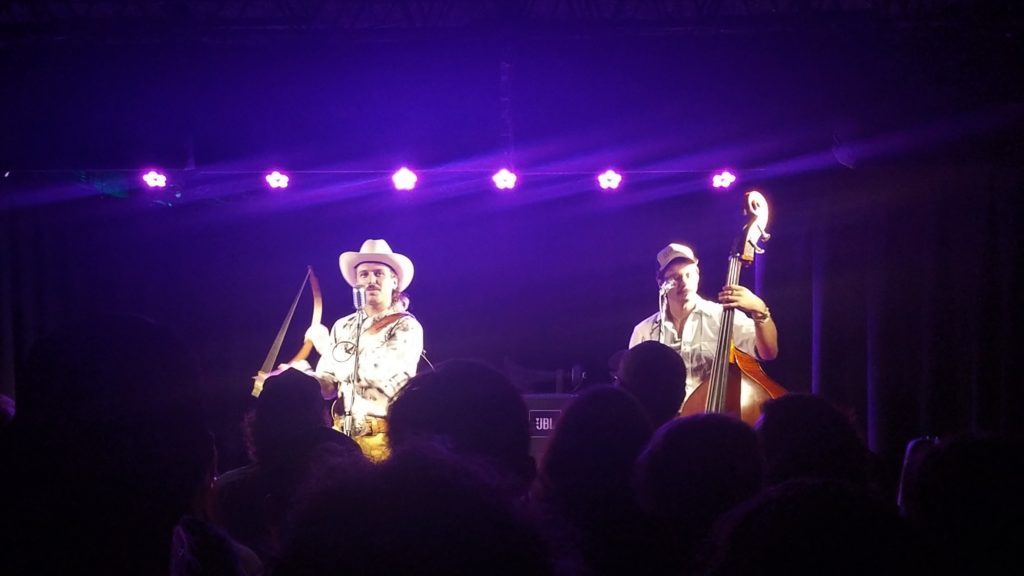 Nick Shoulders was one of the few concerts that I went to without knowing a ton about the artist. I knew that Shoulders was from the Arkansas Ozarks, which was pretty cool for someone from the Missouri Ozarks like myself. Shoulders embodies a lot of the musical traditions of Ozark and Appalachian music in his own work, and it is so entertaining to watch and listen to. The various things that Shoulders does with his voice – the whistles, yodels, and warbling – are nothing short of impressive. Even the little audience-interactive ditty that he and his bassist played to tune their instruments a couple of times in the set was fun! One particular highlight from the show was when Shoulders pulled out his mouth bow, an instrument that has its roots in southern Africa and other parts of the world but also became very prominent in Appalachian mountain music. It's an instrument that not only has a cool sound (I'll just leave an Ozark Mountain Daredevils fan favorite track here as an example of it outside of Shoulders' discography), it is also just cool to see during a live performance. While all of these shows had a special place in my memory for various reasons, the Nick Shoulders show was one that was purely entertaining every single minute, which made it one of my favorite shows that I have had the pleasure of going to.
More Posts for Show: