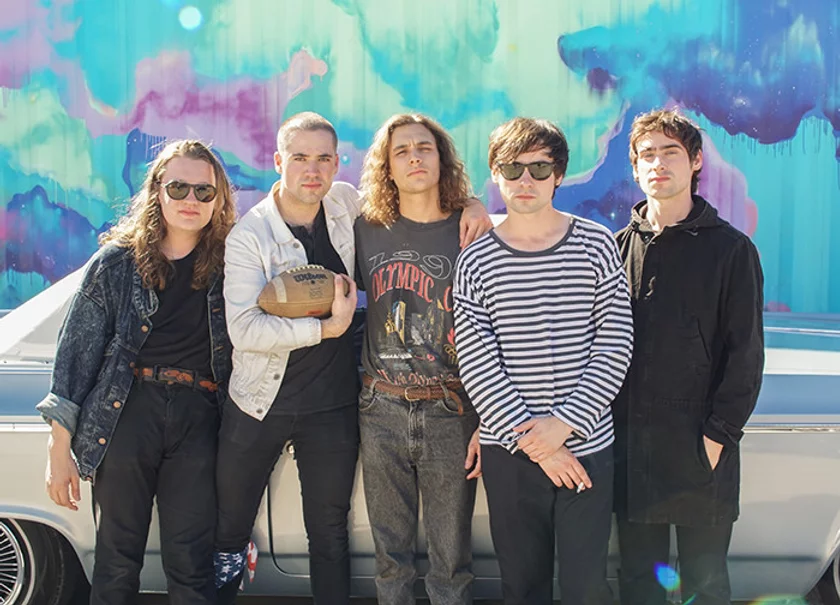 White Reaper is one of those bands that I try to catch every time they tour. They never fail to put on a good show, which is pretty much the highest praise I can give a live band. Their music is pretty far removed from the kind of rock I usually go for, but they're so much more fun/energetic than anybody else in their lane that I have to give credit where credit is due.
Last night found the band at their most playful, with a substantial portion of the set being devoted to covers. Ranging from "Beat on the Brat" to "All Star", to that one Hives song, and each lasting about 30-60 seconds (in order to dodge performance rights fees), what could have potentially been a potential annoyance ended up enhancing the irreverent mood of the set. Furthermore, this was clearly not an everyday occurrence ("we never do this, so I don't know what's happening. I guess we love you so much, we're gonna do a bunch of half-assed covers for you!"). High-school band practice vibes, in the best sense. 
All tomfoolery aside, the original numbers were just as great as usual. Songs like "The Stack" and "Daisies" never get old. My favorites are usually the ones that give lead guitarist Hunter Thompson a chance to shine (it's always a great sign when, even if I'm not in head over heels for a given song, I can shrug it off and wait for the killer guitar solo). All in all, these guys are at their performative peak, and I'm not really sure what'll happen if they keep up at this rate, so go see them before their knees give out or something.