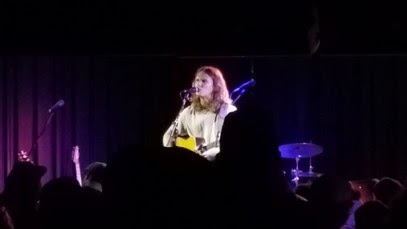 This past Thursday, my second live concert experience in the Twin Cities led me to Ian Noe's sold-out show at 7th Street Entry. While it may not take much to fill up a venue that has one-sixth the capacity of First Avenue, the venue that shares a building with 7th Street Entry, it is still a feat for an artist relatively unknown outside the indie country scene and outlaw country blogs. I, myself, found out about Kentucky singer-songwriter, Ian Noe, and his stellar debut album, Between the Country, from a couple music critics that I subscribe to on YouTube. Though, to Noe's credit, he has already garnered fans like Jason Momoa and earned respect from the likes of John Prine and Dave Cobb, who produced Noe's album. Whether or not the people in the audience last Thursday were well acquainted with his music, they walked out knowing that they had witnessed the next great act out of the Bluegrass State (a state responsible for country and Americana acts like Sturgill Simpson, Chris Stapleton, Loretta Lynn, and the Judds.)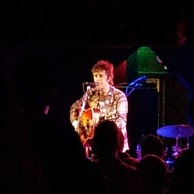 Opening up for Noe was Jeremy Ivey. Before releasing his first solo album, The Dream and the Dreamer, last month at the age of 41 (proving that creativity does not fade with age, as he discussed in a recent Rolling Stone article), Ivey was probably most associated with his wife, alt-country star Margo Price, who also produced Ivey's album. Ivey began his set with the title track from the album and then followed it with songs like "Loner", which appeared on Price's 2017 album, All American Made, and a new politically-infused song called "Tomorrow People." Ivey finished his set with album standout track, "Diamonds Back To Coal", and was then asked for an encore by the audience for which he graciously declined.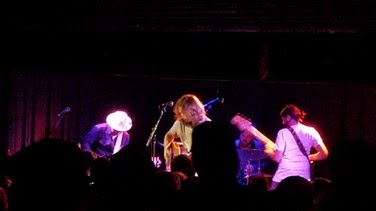 Noe rolled into his set with "Letter to Madeline" and "Barbara's Song", the former about a bank robber and the latter from the point of view of someone professing his love before dying in a train crash in 1904. Those two songs, along with every other one from Between the Country, show that when you see Ian Noe on stage, you are being introduced to him as much as all the characters that he writes about, and he spares no ugly details in describing these characters, either. This is especially true with songs like "Irene (Ravin' Bomb)", that depict the charming Irene who is "cuttin' every rug and killin' every jug she comes up on", and "Meth Head", which uses dark and apocalyptic imagery to describe a couple meth addicts (ironically enough, these were the songs that the audience got the most excited for.) While Noe started off with his full band, they fell back to let him perform slower tracks like the title track from Between the Country before coming back swinging for extended instrumental breaks on songs like "Dead on the River (Rolling Down)", a song about, in Noe's words, "Jesus and prostitution."
Even though Noe came across as more quiet in between songs with occasional anecdotes and a soft-spoken yet endearing "thank you" after every song (and I mean every song), his songwriting and steady, emotive voice did enough to command the stage. If you love music that tells a story and don't know who Ian Noe is, you should. And if you have heard of Ian Noe, you already know what I'm talking about.
If you're interested in hearing more about these artists, check out Jeremy Ivey and Ian Noe's YouTube channels!